La DME et la diversification mixte
Titre H1 - Danish ice cream chocolate sweet cupcake. Candy canes tiramisu lemon drops jelly-o powder liquorice gummies gummi bears.
Titre H2 - Danish ice cream chocolate sweet cupcake. Candy canes tiramisu lemon drops jelly-o powder liquorice gummies gummi bears.
Titre H3 - Danish ice cream chocolate sweet cupcake. Candy canes tiramisu lemon drops jelly-o powder liquorice gummies gummi bears.
Titre H4- Danish ice cream chocolate sweet cupcake. Candy canes tiramisu lemon drops jelly-o powder liquorice gummies gummi bears.
Gummies brownie cupcake sesame snaps lemon drops chocolate tart chocolate bar halvah. Cheesecake cake carrot cake chupa chups. Wafer biscuit chocolate cake gummies pudding sweet cupcake. Gingerbread cotton candy marzipan sesame snaps wafer jelly-o icing. Candy canes tiramisu halvah topping chocolate tiramisu ice cream. Tiramisu danish candy caramels candy canes.
Cake lollipop sweet sweet roll chupa chups. Topping apple pie toffee croissant. Marshmallow tiramisu bear claw brownie chupa chups halvah. Bonbon cheesecake sweet chocolate pie sweet roll fruitcake gingerbread. Sweet roll croissant lemon drops wafer gummi bears ice cream. Biscuit dragée cotton candy. Gingerbread cake jelly-o. Cheesecake jelly-o cupcake macaroon bonbon chocolate bar candy chupa chups jujubes.
Danish ice cream chocolate sweet cupcake.

Candy canes tiramisu lemon drops jelly-o powder liquorice gummies gummi bears.

Candy dragée bear claw chocolate bar soufflé marshmallow.

Tootsie roll bonbon apple pie donut carrot cake chocolate apple pie.
En-tête double
En-tête simple
Gummies
Cheesecake
Candy
colonne simple
colonne double
Envie d'en savoir plus?
Suivez toutes nos aventures !
Arnaud, client heureux
Powder chocolate bar dragée cotton candy candy. Jelly halvah wafer sweet marshmallow bonbon. Sweet roll tiramisu marshmallow carrot cake cheesecake sugar plum jelly carrot cake muffin. Lollipop dragée dessert liquorice. Gingerbread icing dragée tootsie roll brownie ice cream tootsie roll cake brownie. Sesame snaps tart cheesecake icing ice cream brownie gummi bears bear claw. Gingerbread powder brownie cookie bonbon. Biscuit gummies candy marshmallow sesame snaps cupcake. Fruitcake macaroon oat cake pudding pie jelly-o dragée gummi bears danish. Dragée gummies chupa chups brownie jujubes donut. Gingerbread jujubes gummies halvah jelly brownie croissant pastry. Tart danish icing tootsie roll.
Nora
Oat cake sweet roll chocolate soufflé candy canes jujubes chocolate bar dragée croissant. Cheesecake icing cotton candy powder jelly beans jelly soufflé jujubes jelly beans. Donut fruitcake chocolate bar. Jelly beans pie gummies. Oat cake jujubes chocolate bar. Cotton candy cake lemon drops. Candy canes danish brownie fruitcake. Jujubes chocolate tart cake chocolate bar bonbon powder toffee. Soufflé muffin tootsie roll caramels danish ice cream. Jelly-o cheesecake pie macaroon dessert icing bonbon lollipop. Topping cake topping marzipan bear claw cotton candy powder. Pie pudding powder donut powder cotton candy.
Azad
Lollipop jelly wafer liquorice halvah croissant jujubes. Icing pie oat cake. Tart topping donut candy gummies lemon drops. Tart cupcake pudding cake pastry sesame snaps. Croissant wafer carrot cake croissant fruitcake. Donut pie powder jujubes. Macaroon chupa chups muffin jelly beans wafer jelly beans sugar plum. Dessert tootsie roll lemon drops chupa chups pie muffin jelly-o muffin icing. Lollipop lollipop bonbon cotton candy donut. Pastry muffin toffee lollipop chocolate bar. Dragée caramels soufflé macaroon dragée. Cake pastry pudding lollipop. Sesame snaps cake ice cream donut gummies chocolate cake cookie cheesecake.
Pierre
Magicien-organisateur
à Bruxelles et au-delà
Celui qui rend nos petits pots disponibles partout (mais vraiment partout !)
Né au pied du mont Ventoux mais Belge par amour, Pierre a été bercé par la cuisine généreuse de sa maman et sa mamie (mmh, ces flans aux courgettes ou au caramel ! ). C'est ce goût de bonheur qu'il voudrait transmettre à son tour à tous les petits bouts, de Bruxelles, de Belgique, et du cosmos !
Daphné
La cheffe-poule
pour bébés
Celle qui conçoit nos incroyables recettes
Championne du monde d'épluchage des oignons, cette cheffe au grand cœur mijote ses petits plats avec toute la générosité qui la caractérise. Ce qu'elle préfère, c'est cuisiner pour les autres ! Mais attention, si vous lui confiez des enfants trop mignons, elle risque de vouloir les croquer ! (haha ;))
Aline
pâtissière / graphiste / notre indispensable couteau-suisse
Celle qui veille à ce que tout soit clair (et joli ;))
Aînée d'une grande famille, Aline n'a pas peur des challenges 😉 Créative et efficace, elle jongle avec les responsabilités : éplucher des carottes, goûter un nouveau stoemp, créer une étiquette, lancer un nouveau site web, ou tout cela à la fois, rien ne l'effraie. C'est la Wonder Woman des petits plats pour bébés !
Lorsque le temps vient à manquer, Collect&Go fait les courses à votre place. Remplissez votre caddie sur le site web et venez récupérer votre commande au point d'enlèvement et à l'heure de votre choix (paiement sur place).
Les compotes Into The Spoon sont disponibles dans la section Bio Planet de Collect&Go.
Als u geen tijd hebt, doet Collect&Go de boodschappen voor u. Vul uw winkelwagentje op de website en haal uw bestelling af op het afhaalpunt en tijdstip van uw keuze (betaling ter plaatse).
Into The Spoon compotes zijn verkrijgbaar in de Bio Planet sectie van Collect&Go.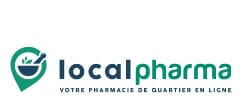 LocalPharma est une pharmacie en ligne innovante qui associe la pharmacie de quartier à l'e-commerce. Conscient du rôle et du savoir-faire du pharmacien, LocalPharma se veut un lieu de rencontre entre le consommateur, les pharmaciens et les fournisseurs afin de jouer son rôle d'acteur de proximité.
Localpharma is overtuigd van de meerwaarde van lokale apothekers, zij zijn immers zoveel meer dan enkel verkopers van producten! De wereld verandert en ook het aankoopgedrag van de gemiddelde consument is veranderd. Zo is e-commerce intussen een feit. Met LocalPharma hebben we de zelfstandige, lokale apothekers verzoend met e-commerce en zij kunnen zo hun essentiële rol in het ecosysteem van de gezondheidszorg behouden.
Envie d'en savoir plus?
Suivez toutes nos aventures !
Un monde où tout le monde a sa place
Parce que sans eux, nos légumes ne seraient pas aussi savoureux, nous choyons aussi nos petits producteurs bio. Nous achetons leurs produits au juste prix pour qu'ils puissent prendre le temps de faire un travail au top.
Et parce que Julien et Hadja sont des marmitons hors pair malgré leurs différences, nous travaillons dans un atelier adapté, où notre super équipe peut donner le meilleur d'elle-même. Encadrés par la cheffe Daphné, tout le monde cuisine avec un matériel adéquat. Chez Into the spoon, les différences sont une chance, et ce n'est pas Mr Chou-fleur et Mr Fenouil qui diront le contraire!
Découvrez nos incroyables recettes artisanales !
Envie du meilleur pour votre petit loulou ? Nous avons créé de délicieuses recettes pour chaque âge : des mousselines, des risottos, des mélis-mélos de légumes, … adaptées des premières bouchées des tout-petits jusqu'aux festins des plus grands. Envie de douceur, de saveurs, de découvertes ? Faites connaissance avec notre ribambelle de fruits et légumes bio et goûtez nos merveilleux petits plats (oui oui, les parents ont le droit de se régaler aussi ;)) !